Key benefits
Unique acting solution
Superior knockdown effect
Transfer technology for unmatched performance
How it works
Seclira® Pressurised Insecticide provides a unique mode of action – third generation neonicotinoid. This affects the nicotinic acetylcholine binding in a mode that differs from other neonicotinoids, and is found highly active where imidacloprid resistance has developed.
Seclira Pressurised Insecticide is effective through both contact and ingestion.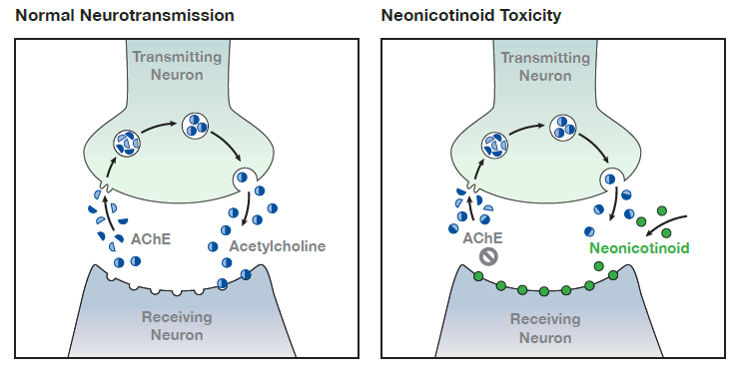 Left: In normal neurotransmission, an the AChE enzyme, (acetylcholinesterase) creates a reaction which breakdown acetylcholine (ACh) and revents overstimulation and blockage of receptors.
Right: When Dinotefuran is introduced, the ACh receptors are blocked. This leads to overstimulation and the quick and fatal disruption of the nervous system.
Questions and Answers from the Field